Along with exploring a student's personal creativity and developing their ability to interpret and perform music, lessons in coaching involve the development of various skills, such as:
Note reading, ear training, sight reading, study of music theory, harmony, and composition.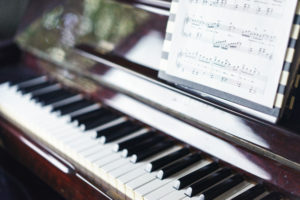 Students of all ages and abilities are welcome.
Youngest students should demonstrate some basic reading proficiency.
Nnenna's general approach to teaching is dependent upon the needs of the student.
For further inquiries, contact [email protected]
I have enjoyed working with Nnenna for many years. she is a professional who sets high standards for her students. She generously shares her techniques and strategies and gives us the confidence to become better students of the piano.
I took lessons with Nnenna one summer while my regular teacher was out of the country, and enjoyed studying with her very much. I also studied four-hand pieces with her in a program for adults. She really helped me focus on improving my technique, understanding tempo, listening to the other pianist, and bringing out dynamics. Nnenna also provided wonderful suggestions about how to practice more efficiently, and how to play more beautifully. An added plus is that Nnenna has a great sense of humor and is fun!
Nnenna Ogwo is the heart and soul of my son's musical training. Adolescence is such a critical juncture in training and many teens end up quitting. Nenna has walked Noah gracefully through the threshold and helped him to find himself as a musician and a person. Every piano lesson Nnenna meets him right where he is. He receives guidance, support, and mentorship on the deepest level.
I had attended a major conservatory in NYC, and after a hiatus from the piano of 30 years, returned to study chamber music with Nnenna. Needless to say, my playing as well as my confidence were in very rough condition. With her warm down to earth personality, she immediately put me at ease. During lessons, she reminded me of some musical concepts that I had forgotten, and taught me some new ones as well. She had a wonderful grasp of the Beethoven trio that I was studying along with a violinist and cellist and guided us to a public performance. Nnenna has a wide range of knowledge in regards to piano performance as well as in the area of understanding and performing chamber music. Nnenna was always very patient and relaxed. She is an excellent teacher, and I enjoyed my lessons with her immensely. I have also heard Nnenna play in concert and in master classes, and have found her playing to be very musical and expressive with a lovely tone. She is a pleasure to listen to as well as to study with. She is a wonderful teacher for adults, and I am certain for children as well.
I am a flute/oboe player who enjoyed being coached by Nnenna at the 92nd Street YMYHA while she was the chairman of the Chamber Music Program there. The Y's chamber music ensembles and performances always lifted my spirits. I also remember that Nnenna liked to buy and renovate used pianos. She also invited us to her fine concerts–she is an inspired pianist.
Nnenna is a wonderful piano teacher for children and adults. She is a consummate musician. As my teacher, she zeroed in on my pianistic needs and patiently coached me to improve my technique, sight-reading skills, and overall musicianship. She also encouraged and nurtured my late in life transition from playing just for myself to braving the world of ensemble playing. As a musician, I have had the privilege of attending Nnenna's performances as a soloist and ensemble player, enjoying her classical piano works to her discoveries of Afro-American composers.